Sustainability
We work sustainably
We try to make all our processes as sustainable as possible.
Method
Our sustainable process
During the entire cultivation process, the environment is central to VDA Plant. The sustainable way we grow our plants is unique. We start in Central America where the sun provides the energy for our plants and where we use solar collectors to provide our nursery with electricity.
In our greenhouses in the Netherlands we are also continuously trying to make our processes more sustainable. At the moment our greenhouses are partly heated with green energy and from mid 2022 onwards we will fully heat our greenhouses with earth- and residual heat.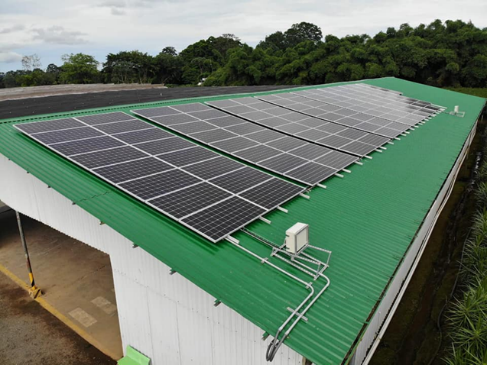 Sustainability
Economical use of materials
Thanks to our optimized pots with substrate, we use very little fertilizer and water. We always put the use of natural biological control agents at number one and use chemical agents minimally.
The water we use in the greenhouses is rainwater that has been collected by the greenhouse roof and stored in our basins. The water that is given in excess during spraying is collected again, filtered and reused.
Collaborations
Working sustainably together
Through good cooperation with our own nursery in Costa Rica and partner nurseries in Central America, we can continuously reuse various materials such as growing pots and protective materials. Together with the entire chain we strive for a sustainable approach.
With active waste separation and transparency about the use of resources, we have come full circle and have achieved the highest possible score on the MPS A+ certificate. Something we are proud of!